May 13, 2021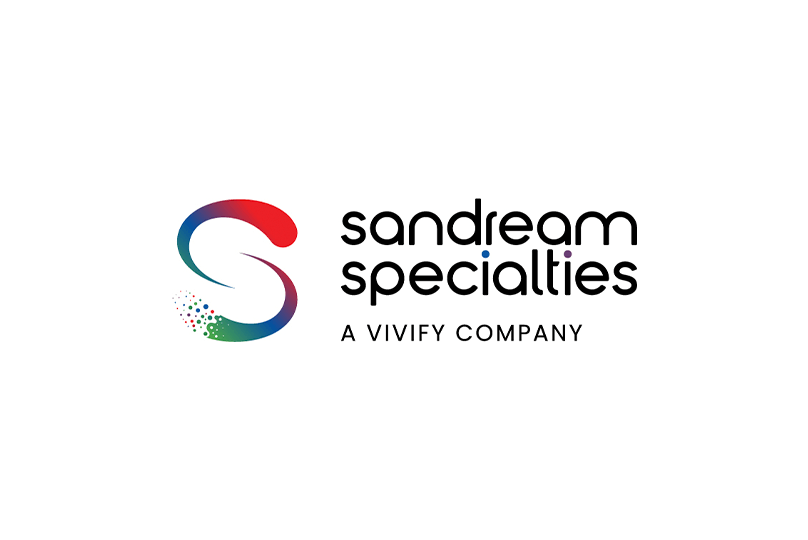 FAIRFIELD, NJ – (May 10, 2021) – Sandream Impact, a leading supplier of raw materials for the cosmetics and personal care industry, announced today that it has rebranded as Sandream Specialties ("Sandream" or the "Company"). Sandream is a subsidiary of Aakash Chemicals & Dye-Stuffs, who also announced today it has rebranded to Vivify Specialty Ingredients ("Vivify").
"Sandream is a one-stop solution provider for customers in the cosmetics industry around the world. Bringing best-in-class customer service and product sourcing and formulation expertise, we offer our customers cutting-edge raw materials to create products that are in high consumer demand," says Kristen Presti, President at Sandream Specialties. "Our reputation for excellence stems from a remarkable specialty portfolio and close customer collaboration to inspire new ways to deliver beauty. We look forward to continuing to offer these value-added capabilities and high level of service under the new Sandream Specialties brand."
The new website highlights Sandream Specialties' capabilities, products and services to customers in the cosmetics and personal care industries. Along with the new brand and logo, the new website offers a seamless and intuitive customer experience and includes features such as sample ordering.
"Sandream has continued to grow over the last few years as a key subsidiary of Vivify," says Devlin Riley, CEO of Vivify. "With a focus on innovation, the product offerings are safe, easy to incorporate, and look and feel incredible."
About Sandream Specialties
Sandream Specialties is a supplier of colorants, nutraceuticals, and cosmetic actives to the cosmetics and personal care industry. Sandream offers an extensive range of innovative effect pigments and color ingredients along with cosmetic actives, aesthetic modifiers, and visual delivery systems. The Company offers customers value-added capabilities such as sourcing and formulation expertise. Sandream is headquartered in Fairfield, NJ. Sandream Specialties is a wholly owned subsidiary of Vivify. For additional information, please visit www.sandreamspecialties.com
About Vivify
Vivify is a leading supplier of specialty colorants and functional ingredients to customers across multiple consumer and industrial end markets. Through diverse sourcing capabilities, advanced lab expertise, and a technical, high-touch salesforce, Vivify delivers customer-specific solutions focused on product performance and customized applications. Vivify has developed a strong market position and entrenched partnerships with 800+ customers in 50+ countries around the world. Vivify is headquartered in Glendale Heights, IL with three additional facilities across North America. For more information, visit www.vivifycompany.com
Press Contact:
Sophia Chen
sophia.chen@sandreamspecialties.com
+1.973.882.3077